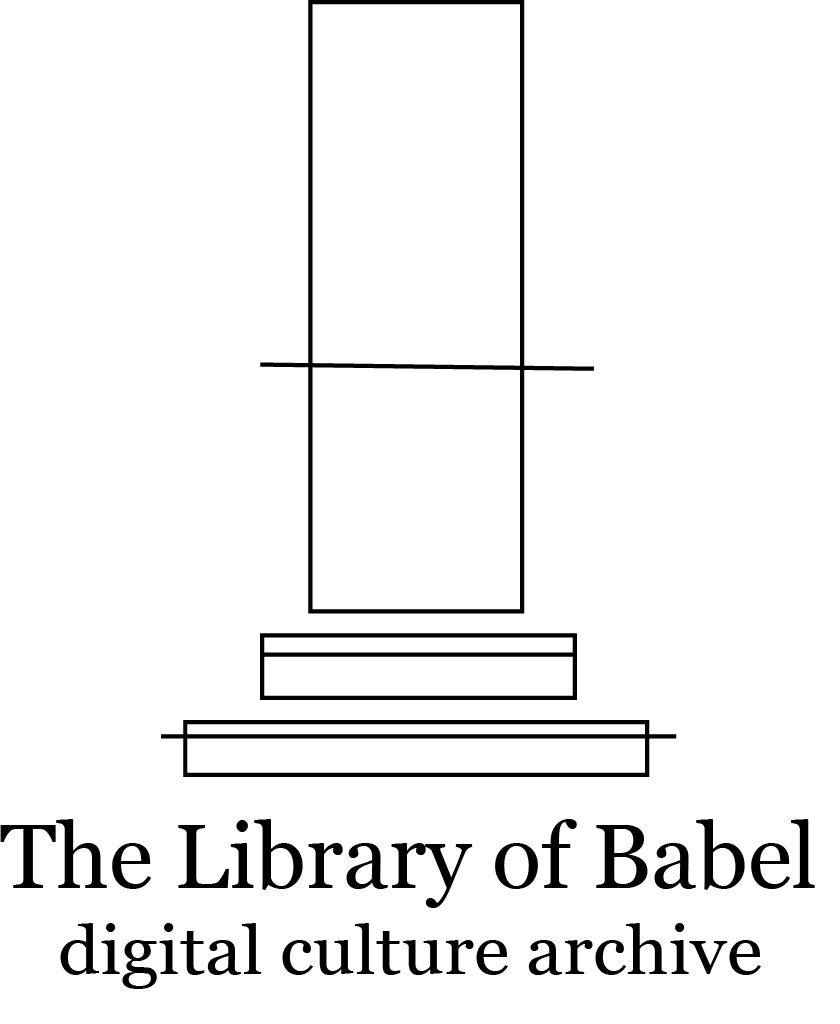 SUBMISSIONS
In this site you will find available the different forms to submit your personal site.
ABOUT THE APPLICATION:
To be included in the archive we will need the completed form below and one (1) Hypertext Markup Language File, the requirements of what should be included in this file are expressed below.

We will be accepting any and all work regardless of skill level as long as it pertains in some manner to the Library of Babel and as long as it is in the file format (HyperText Markup Language).

APPLICATION FORMS AND SUBMISSION
Download, fill in or read the files below.

Application_Information_and_Instructions.pdf
Application_Form_QUESTIONNAIRES_V3.pdf
SAMPLE

If you have any inquiries or suggestions for this page, please do not hesitate to contact us at:
[
digitalculturearchive AT libraryofbabel DOT com
]
Thank you.
UNESCO WORLD HERITAGE and LIBRARY OF BABEL TEAM