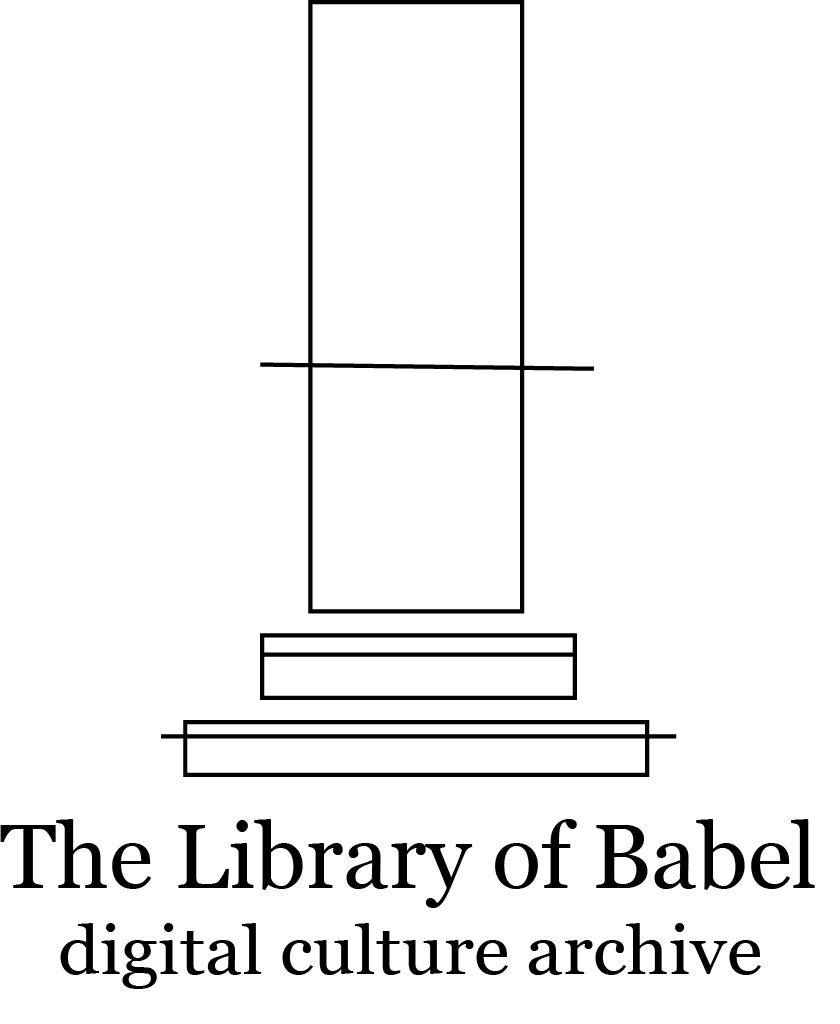 PRIVACY
This is a public website containing personal information by those who submit to us. When you submit your personal images, texts and poems it is important to understand that this material while hosted in this site may be used in other contexts.
These contexts include: promotional media in partnership through UNESCO and and the Library of Babel main site as well as other online platform archiving organizations.
Do not forget: PIRACY IS A CRIME.
If you have any problems with the retaiment of such information please contact us at:
[
digitalculturearchive AT libraryofbabel DOT com
]
Thank you.