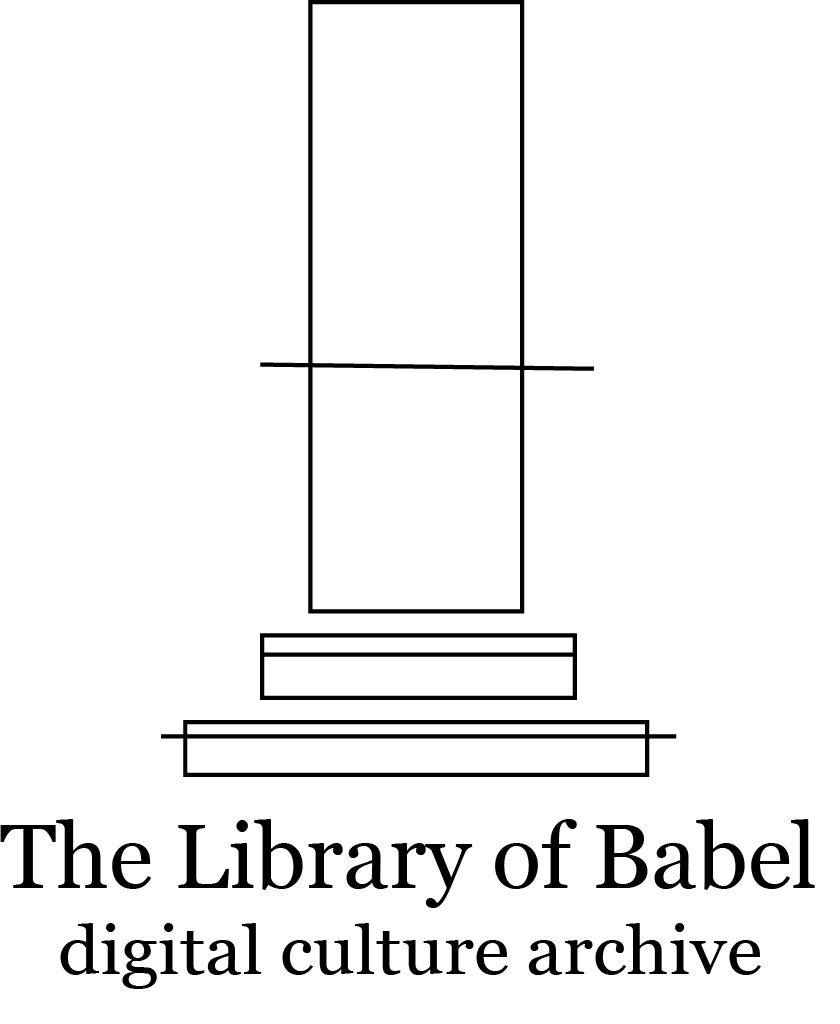 ABOUT
The Library of Babel Digital Culture Archive was created as a way to document the personal experiences of humanity through "trans-internet" communications in their interactions with the UNESCO World Heritage Site, The Library of Babel (previously The Tower of Babel). This project started as an innitiative to preserve and protect the status and importance of such an important site in our digital space, especially since there is so much we don't understand about it.

This project is comprised of personal site submissions of people who have interacted with the library, as well as works of media that have been constructed in inspiration of this site.

If you are interested in submitting your own personal page for this archive please look at the SUBMISSIONS page through the index.

For additional information please email [ digitalculturearchive AT libraryofbabel DOT com ], thank you.